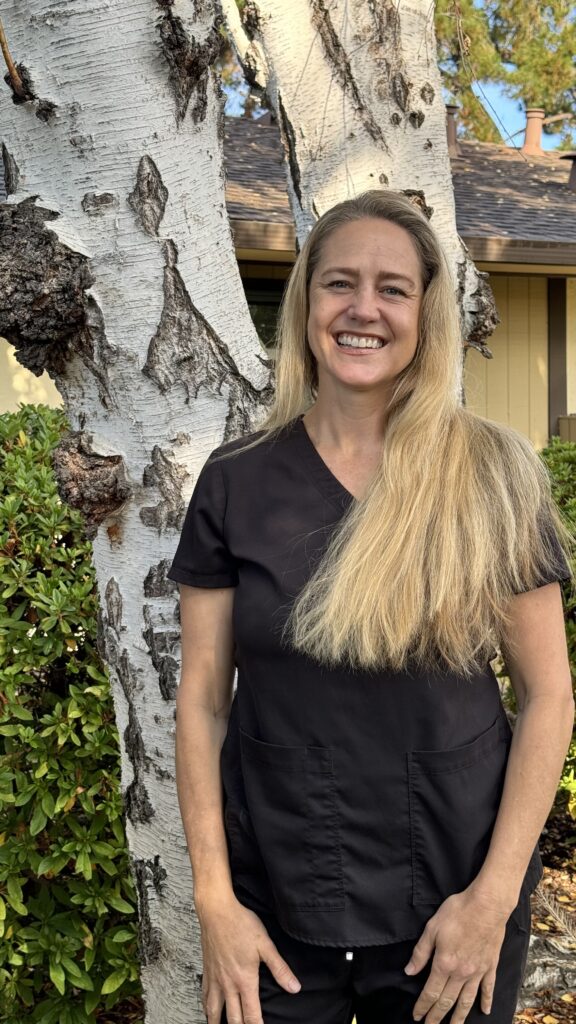 Faye has been in the dental field for 29 years and joined us as our Dental Hygienist and is well liked by our patients.
Her favorite part about dental hygiene is educating patients a out their gut microbiome and how good oral health contributes to overall good health.
Faye is a mom of two thriving girls and further serves her community as a Certified Breathwork Coach.